THE PLACE TO BE IN SCIENCE AND BUSINESS
COME TO JOIN THIS UNIQUE PROJECT
A unique hosting facility with office and lab spaces, for both established and start-up companies in the field of biotech, clean-tech and ICT. The House of Biohealth is more than a building; it is a real opportunity to develop your activity in a dynamic, scientific, economic and cultural environment. Be part of this unique project, which is strategically positioned on the doorstep of Luxembourg's City of Science.
of Labspace (modules of 150 sqm) to rent
of office space, conference and communication rooms
BIOTECHNOLOGY NEWS
Ce jeudi 30 juillet 2020, le ministre de l'Économie Franz [...]
1- Call for startups in Cybersecurity Securitymadein.lu organises The Cybersecurity [...]
CHOOSE A SUCCESSFUL LOCATION FOR YOUR BUSINESS
The building has 5 levels of Office facilities. The Office building is relied to the lab building by the Cloud street – a covered circulation area – on the level 0 and on level 1.
Level 0 of the office building serves for common facilities as restaurant, conference and meeting rooms, as well as showers and lavatories.
The main entrance, from rue Henri Koch, is at level 1, where the reception is situated. A direct entry to the lab building is foreseen as a secondary entrance.
The whole circulation area is designed as meeting and exchanging spots with sufficient natural light for maximum comfort.
The building is a high energy efficiency construction to reduce energy costs. The offices are fully equipped with air conditioning and comfort ventilation.
Laboratories
This rental price is indicative. A customised offer is provided on demand. The Labs are divided in modules of 101 m2 each. The models can be regrouped.
The rent is 25.-€ /month/m2 without VAT 17% (for tenants that are subject to VAT deduction.
Exemple:
Lab 1 on the Level 0 – 101 m2 : Rent of 2 525.-€/month without VAT 17%
Offices
Offices from 97 to 225 are available. All modules can be regrouped. A customized offer is provided on demand.
The rent is 18.-€/month/m2 without VAT 17% (for tenants that are subject to VAT deduction.
Exemple:
Office of 97 m2 : Rent of 1 746.-€/month without VAT 17%.
FILES AVAILABLE TO DOWNLOAD
MEETING ROOM 3 (2-5 pers)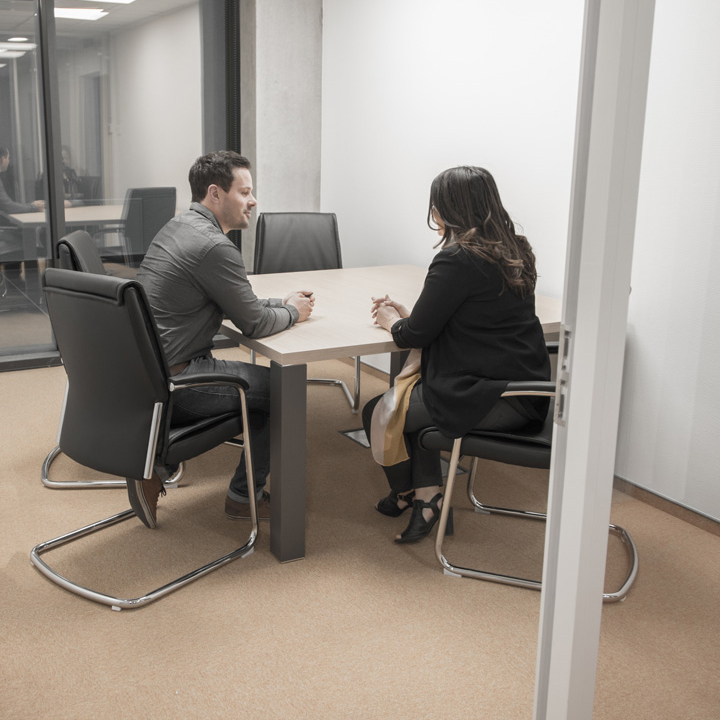 MEETING ROOM 2 (2-8 pers)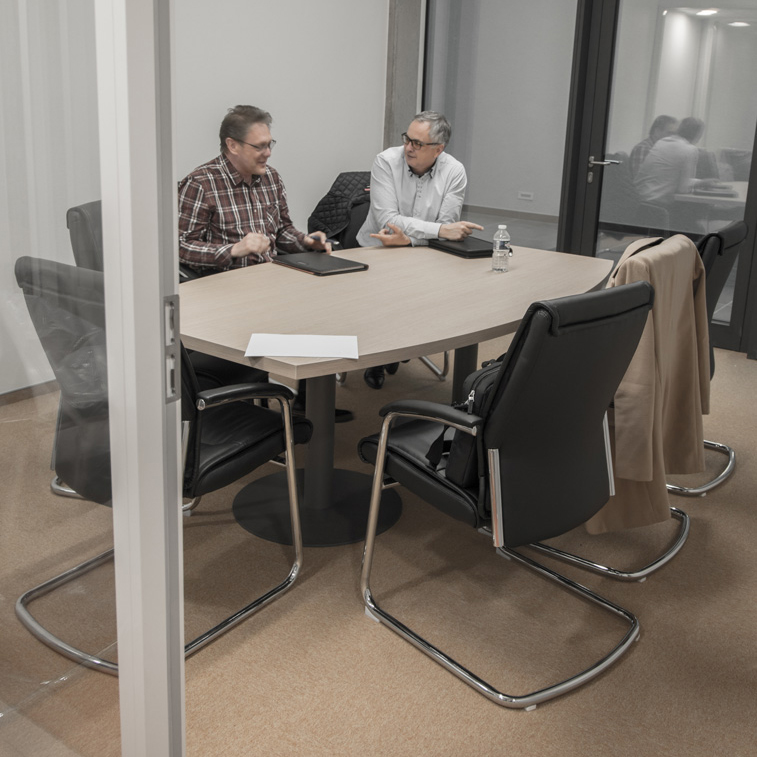 MEETING ROOM 1(2-18 pers)