Aware of the essential role of scientific research in the fight against the COVID-19 pandemic, LL.AA.RR. the Grand Duke and Grand Duchess visited the Luxembourg Institute of Health (LIH) this monday.
The aim of the visit was to discover in detail the missions of the "Research Luxembourg COVID-19" taskforce, set up to coordinate communication and align efforts between the country's research institutions, ministries and hospitals to fight the virus.
The Grand Ducal Couple also attended a presentation of the work of the Luxembourg Institute of Health, particularly in the fields of oncology, infectiology and immunology.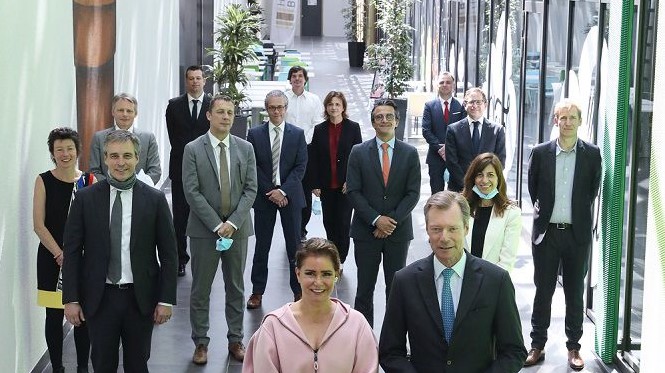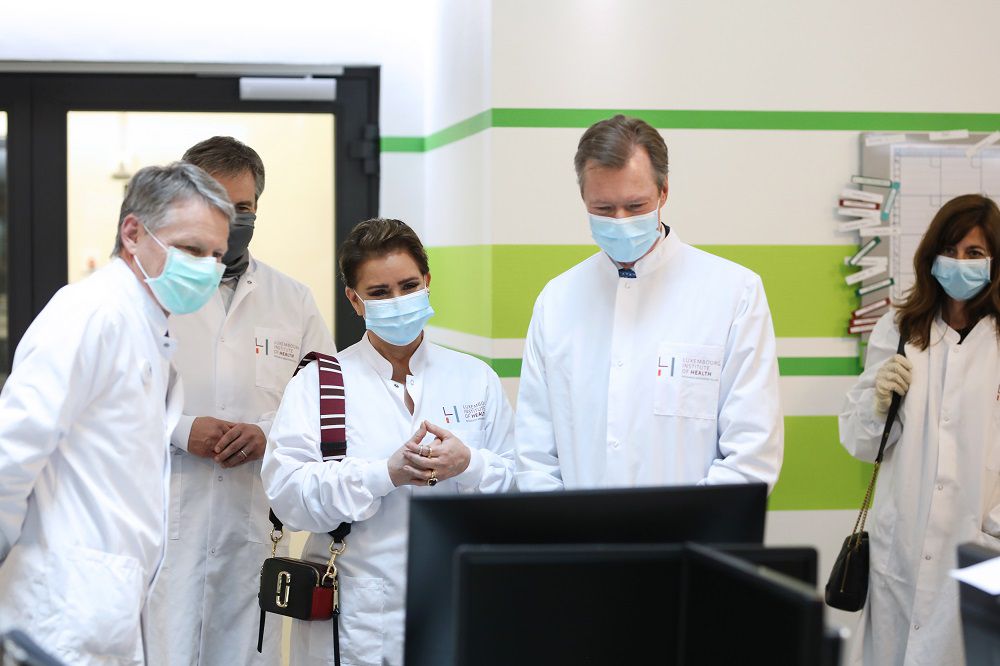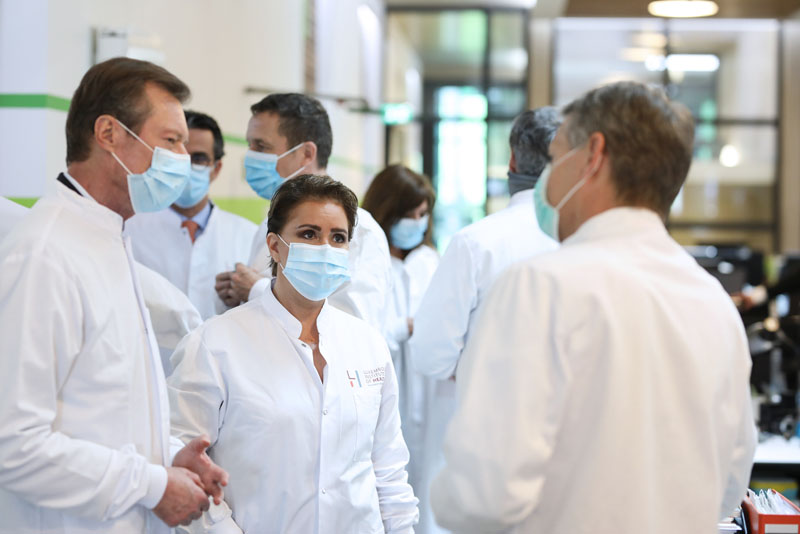 Source : http://www.monarchie.lu/fr/actualites/evenements/2020/05/04052020-visite-luxembourg-institute-of-health-lih/index.html
Copyright : © Cour grand-ducale / Sophie Margue